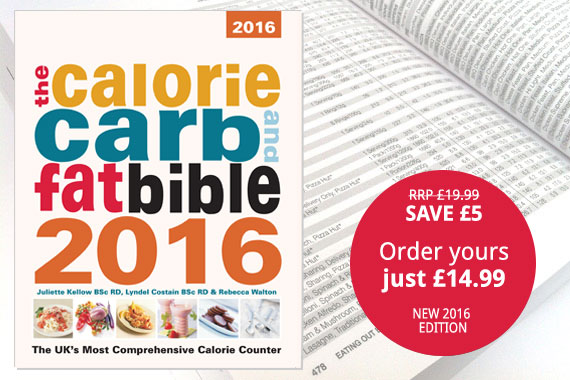 NEW EDITION FOR 2016
Calorie, Carb and Fat Bible 2016
RRP £19.99, Save £5.00
£14.99
An absolute 'must have' to help you lose weight, the Calorie Carb & Fat Bible gives calories, protein, carbs, fat and fibre in over 22,000 foods - including an eating out section. Values are given for popular serving sizes and per 100g making it easy to compare different foods.
Find out more
Our Bestselling Products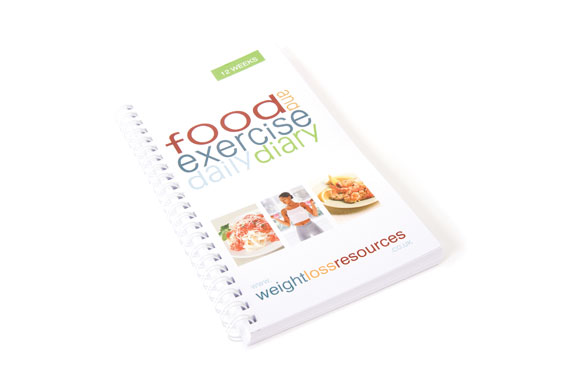 Food and Exercise Diary
£4.99
Change your eating habits with the 12 week Food and Exercise Diary. It will help you stick to your calorie allowance and show you how to make healthier choices in the future.
Find out more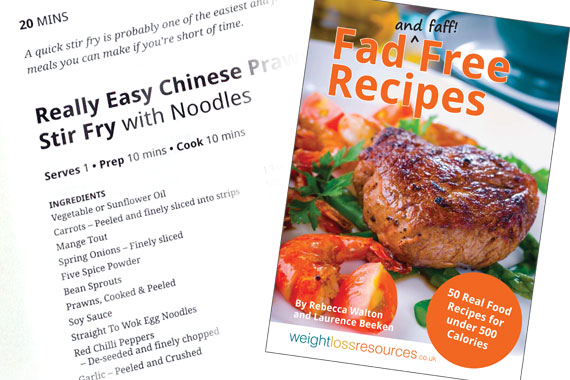 Fad Free Recipe Book
£9.95
If you're tired of the usual faff and fuss of celebrity recipe books, then you'll love our Fad (and faff!) Free Recipes - 50 Real Food Recipes for Under 500 Calories.
Find out more
Popular Weight Charts and Calculators